Classical 308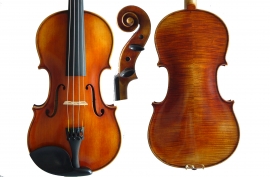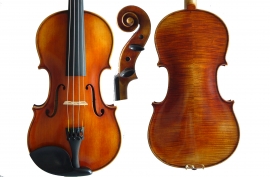 Classical 308
Highly popular handmade by violinmaker, instrument is perfect for the advanced violinist. These violins are products of the most outstanding of craftsmanship in our stringed instruments. Each violin is handmade of deeply flamed maple and carefully selected spruce imported from Europe to create the apex in quality of sound. The wood all dry 5 years.
Outfit includes: case, Bow and Rosin
Available in sizes 4/4 3/4 1/2.